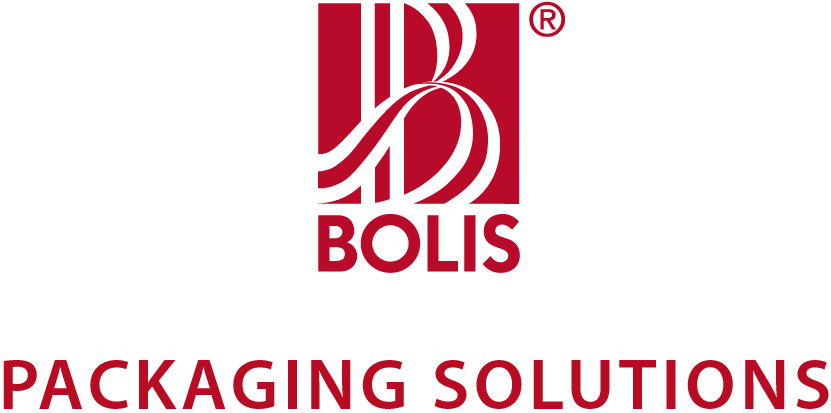 FPF FILMS GIFT WRAPPING PAPER SHOPPERS RIBBONS RAPHIA BOWS
MADE IN ITALY PRODUCTION
Mission
To invent and transmit to the market new decorative packaging solutions through the ribbons and gift wrapping paper in Packaging, Floral, Converters and Special Packaging industries.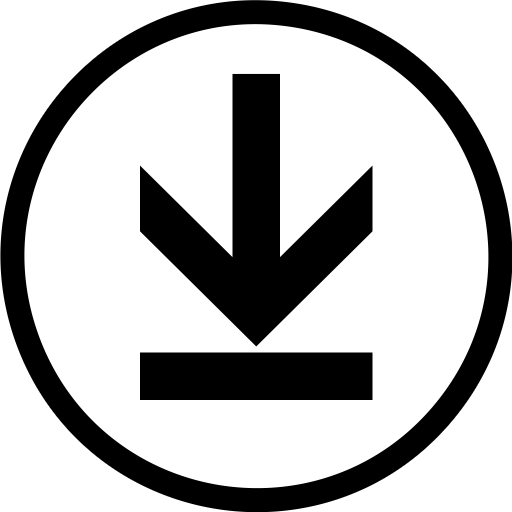 Download company profile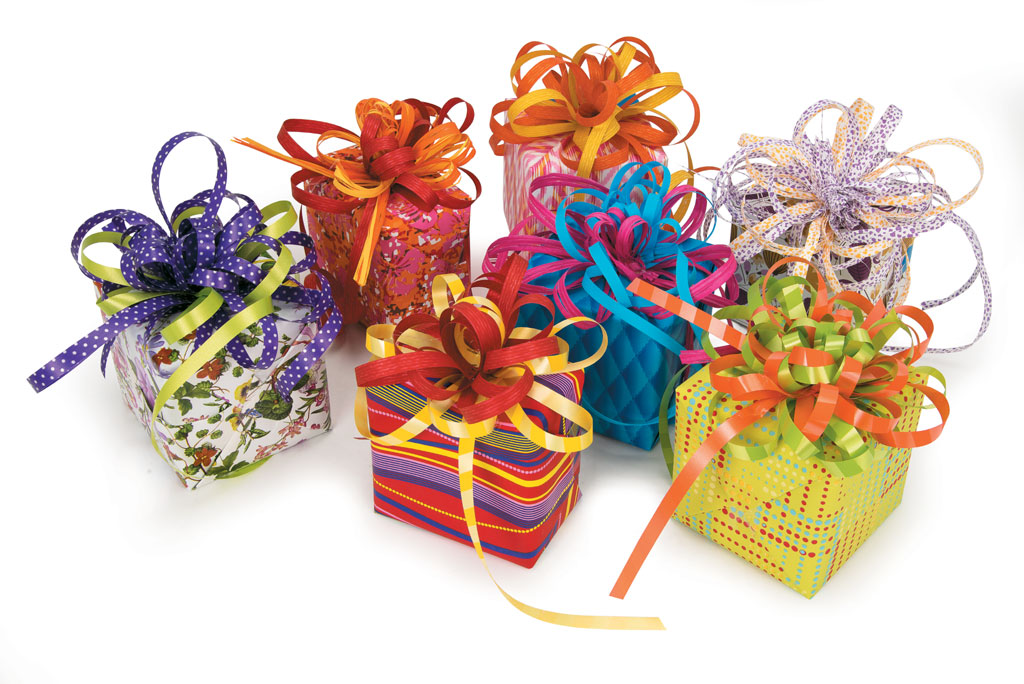 1939 The beginning
The company NASTRIFICIO ANGELO BOLIS S.p.A., or simply BOLIS S.p.A., was born from the intuition to produce textile ribbons and then polypropylene film, decorative ribbons, bows, raffia, gift wrapping paper and shoppers, all «Made in Italy».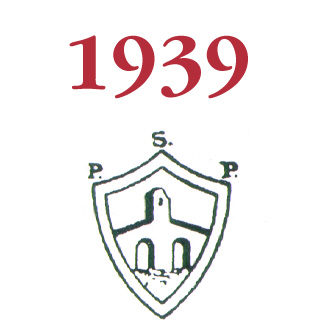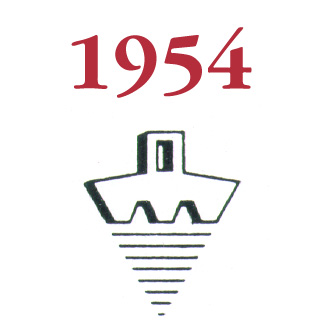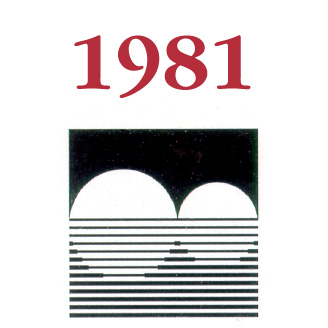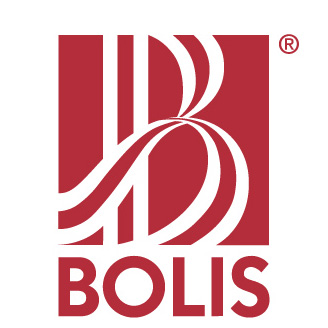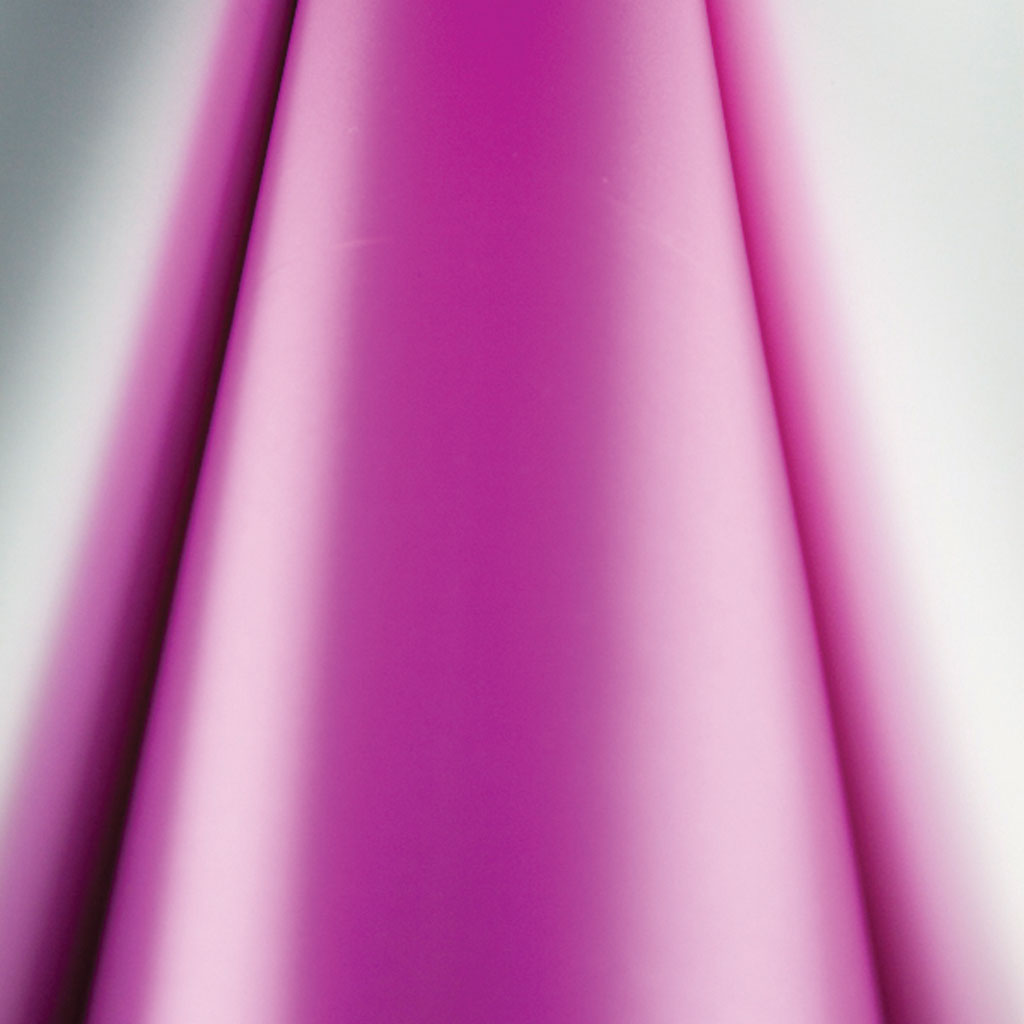 1970 Decorative Ribbon
Here it is the alternative to the classic rayon and textile ribbons: the Splendene® coming from a particular polypropylene foamed film with a specific know-how, continuously evolving in aesthetic treatments, in the processing development and in the packaging.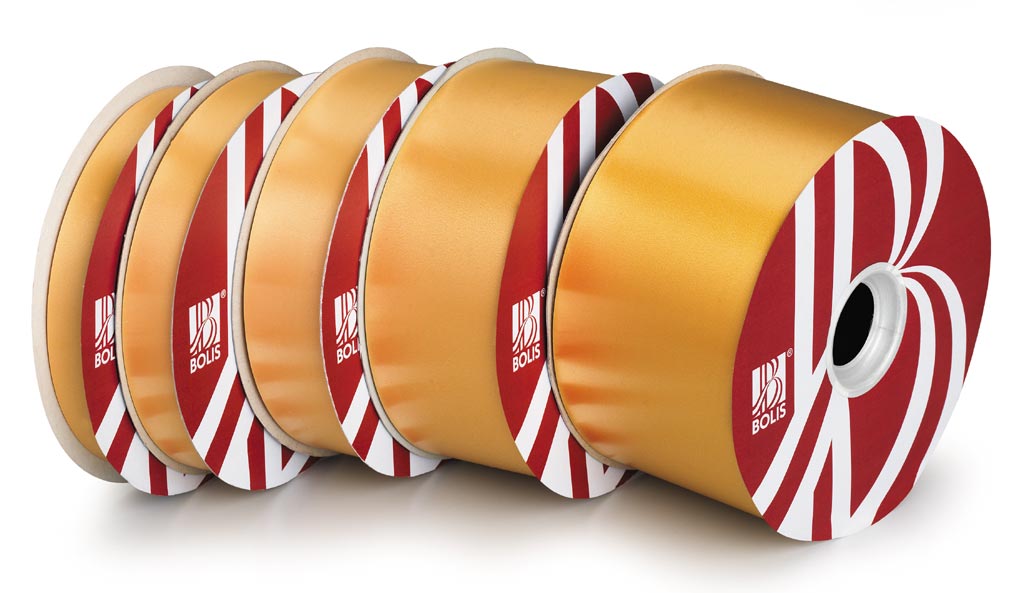 1970/1980 Evolution and markets
The worldwide diffusion of the decorative ribbons suggests innovative solutions in the product finishing.
It comes to life the Paper Synthetic with the matt and natural looking, the Biluxe and Reflex metallizations, the Duplus with a double shining layer and many others variants, as well as the automatic pull-bows Svelto®, Stop&Lock® and their derivatives.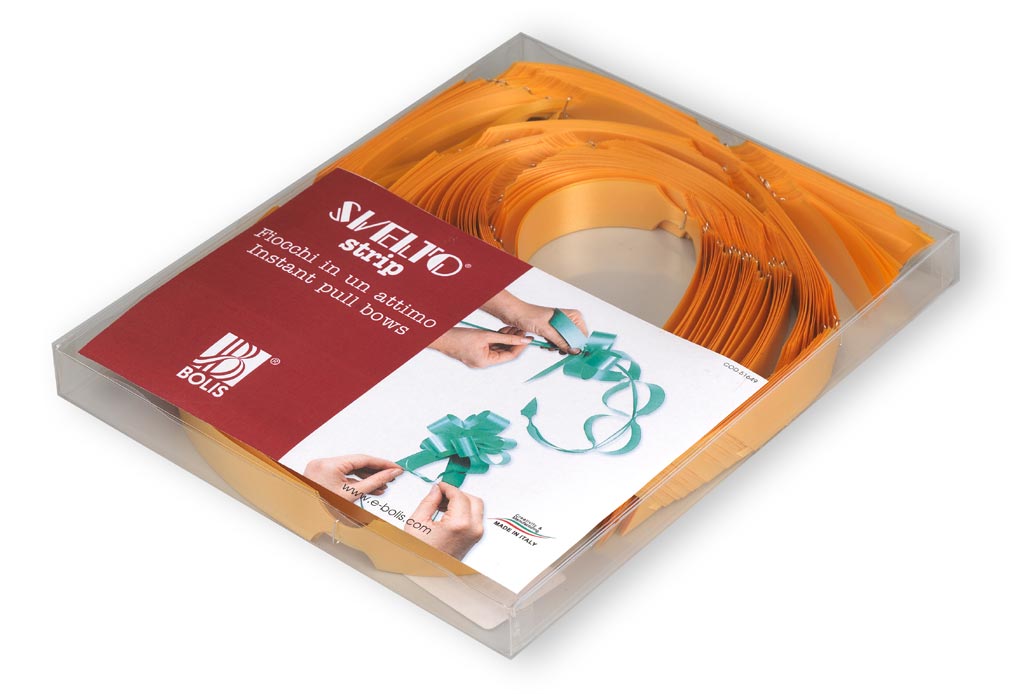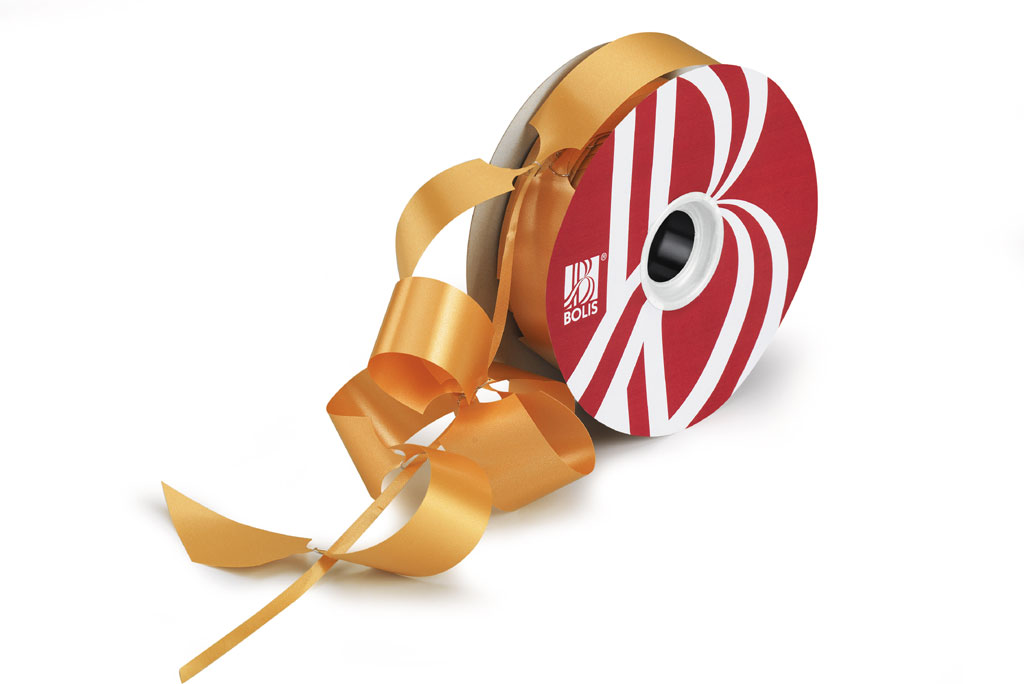 1980 Chain Stores
First company in the world developing the gift wrapping decoration dedicated to the largescale retail trade and stores, after a long preparation began in the 1960s.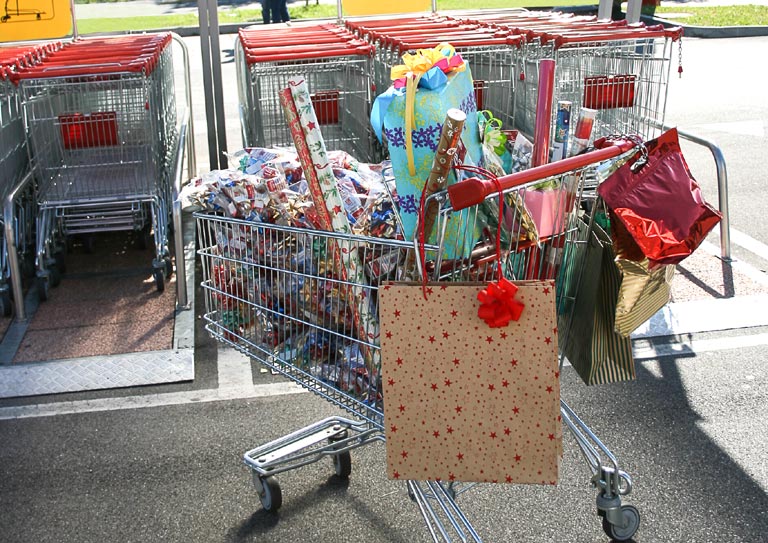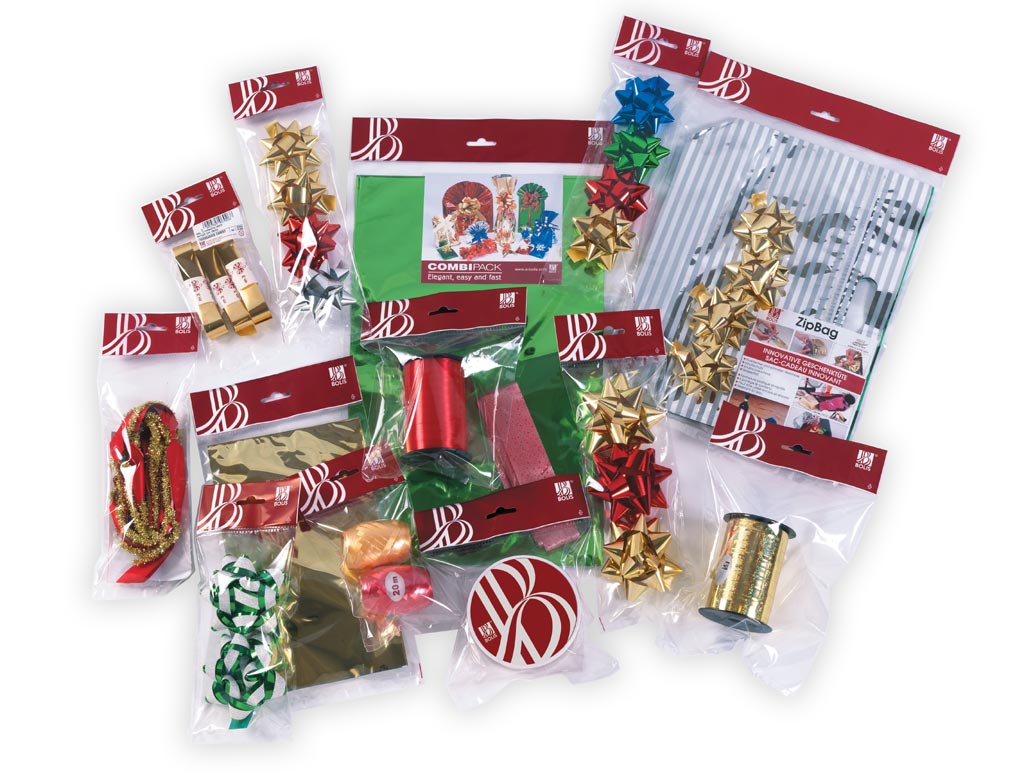 2002 Ricciolis®
A world first: self-curling polypropylene decorative ribbon.
Once made and attached to the package, it suddenly twists upon itself to effortlessly create the classic decorative effect.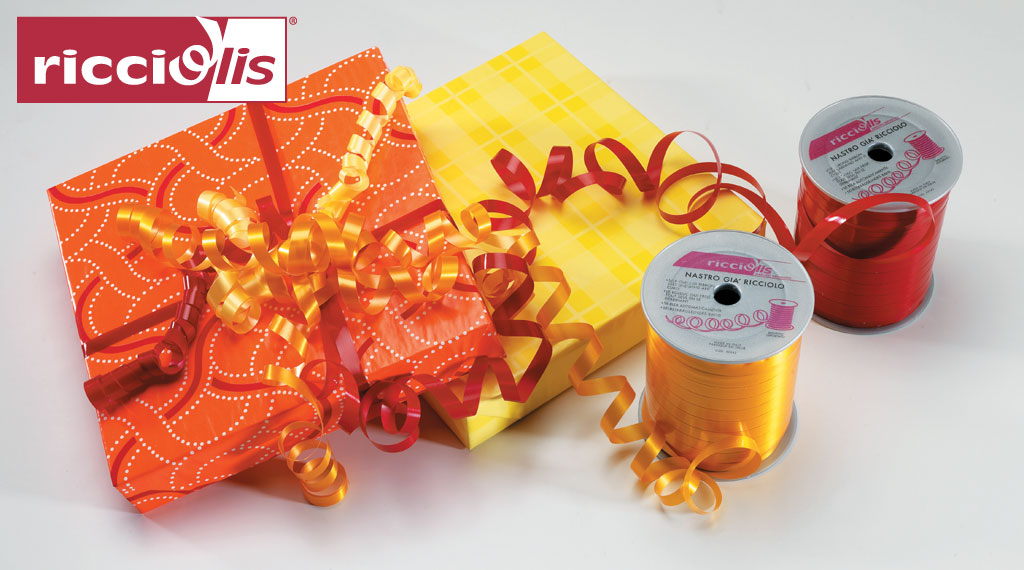 2004 Raphia
The introduction of the specially developed lengthwise slit ribbon giving a more voluptuous look and creating a whole new generation of colour and functional decorative raffias.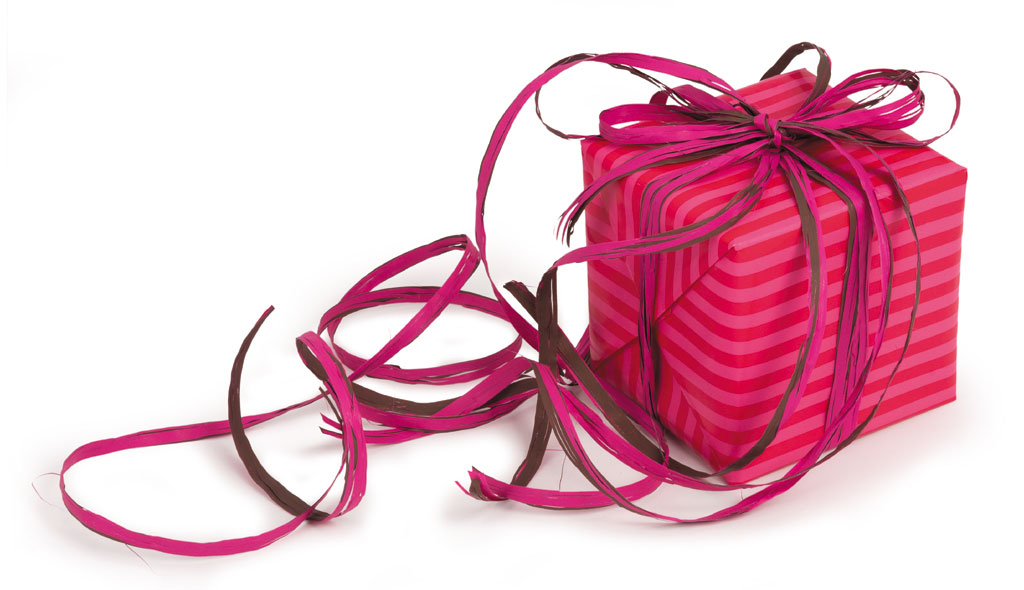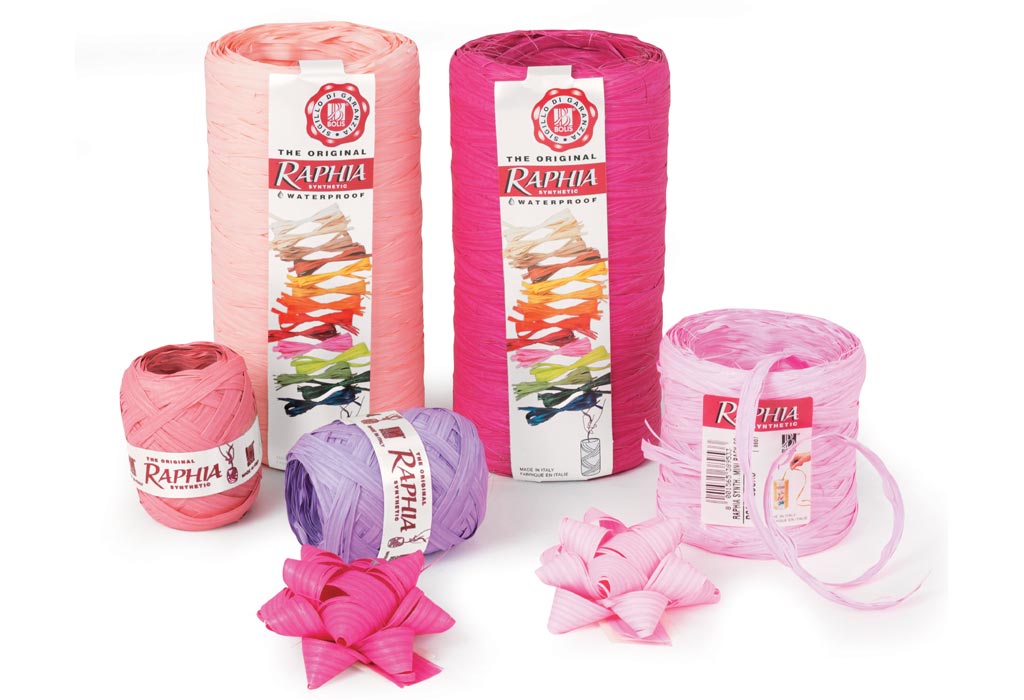 2005 Wrapping paper
Inevitable synergy between creativity and market: the gift wrapping paper.
As a basic element in the gift wrapping industry, the Bolis Company is engaged in the implementation of a totally new factory in the province of Pordenone as a guarantee of an authentic «Made in Italy».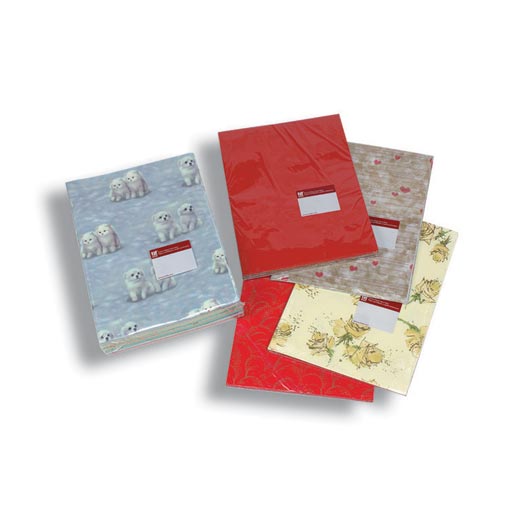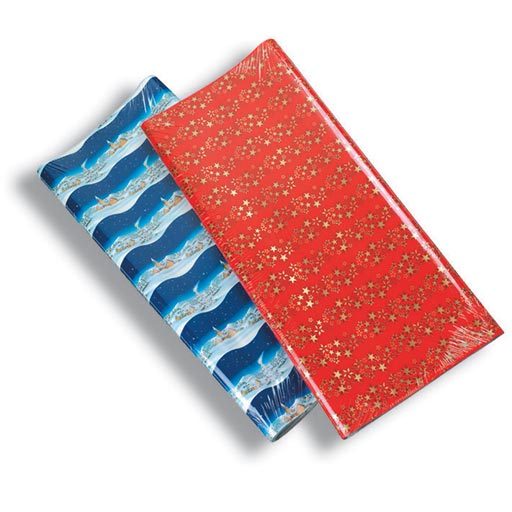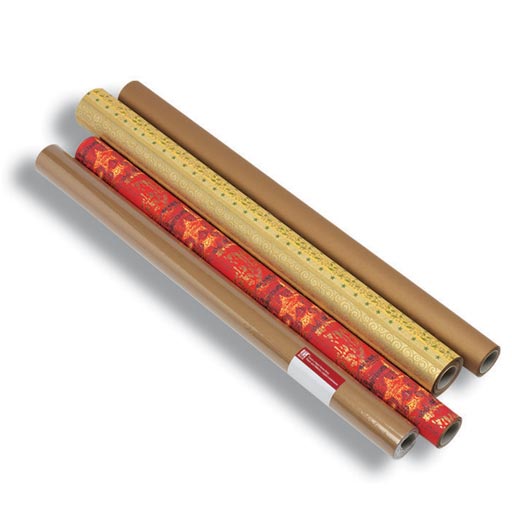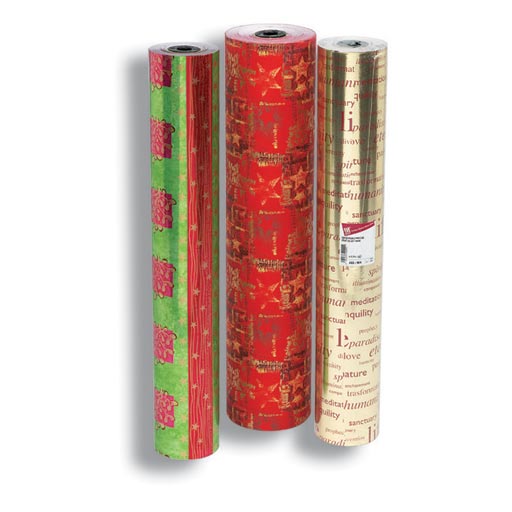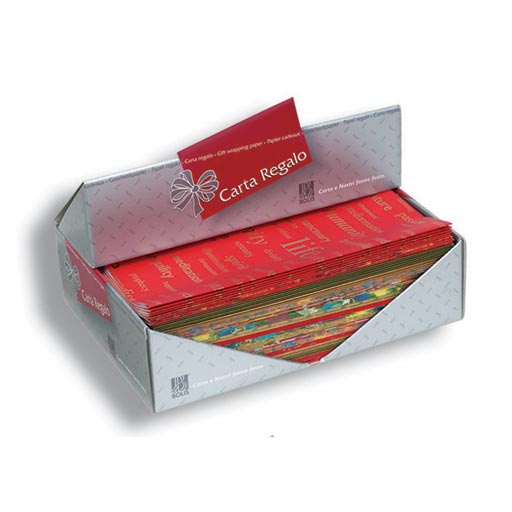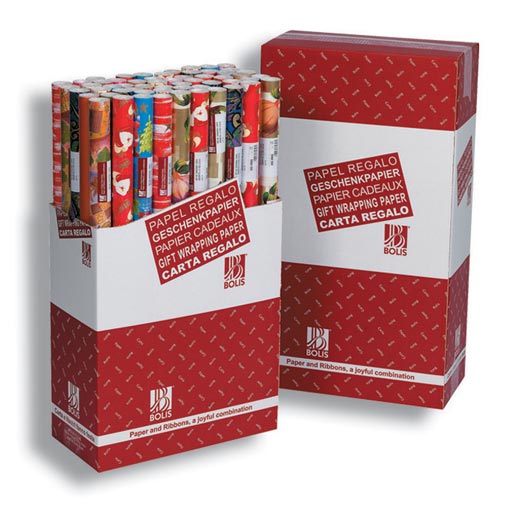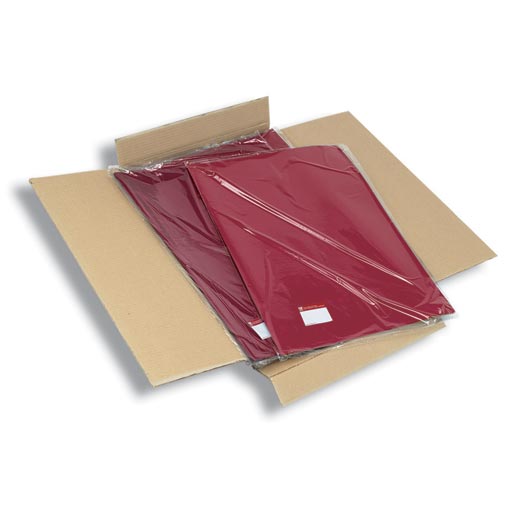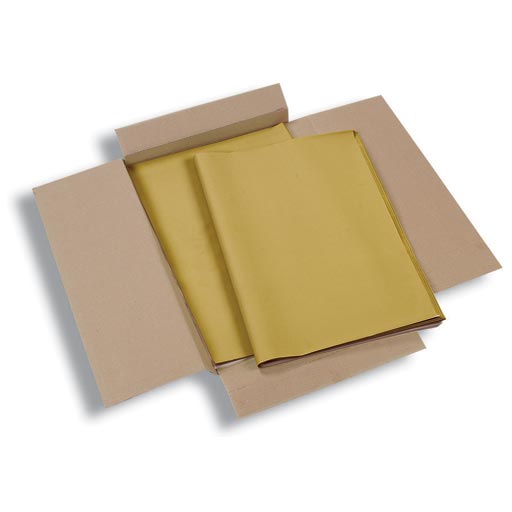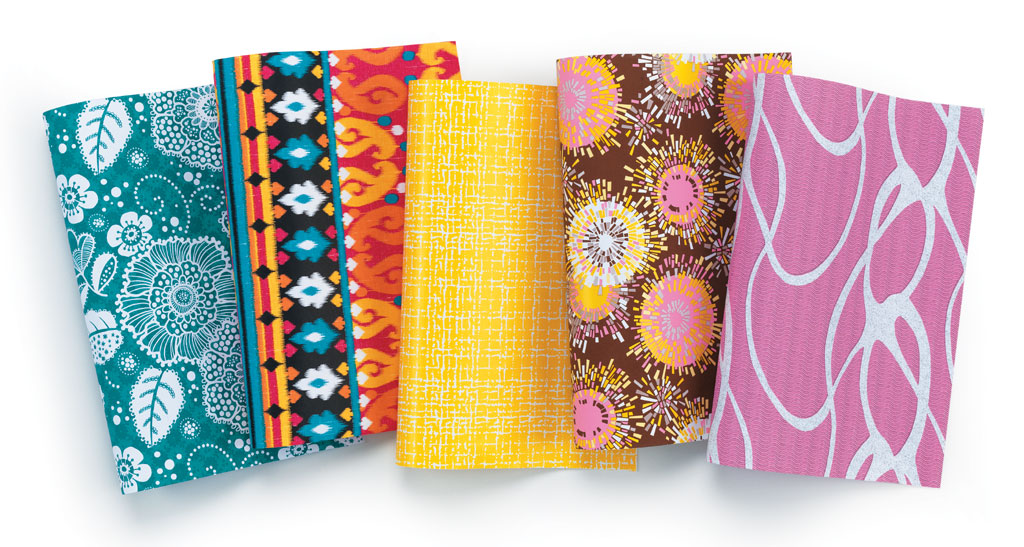 2010 Focus on Special Packaging
Conception and production development of semi-finished custom-made materials intended for the industrial applications of ribbons, bows and gift wrapping paper directly on client large series products.
2011/2015 Svelto®Shopper and ZipBag
The gift has also to be carried and ready for the emotions of the gift giving.
The Svelto®Shopper consists of a bag with a beautiful bow created when pulling the handle.
In this direction it is introduced also the ZipBag with a simple touch closing.
2017 Texly®
New semi-finished product coming from a recent Bolis research project.
The Texly® consists of a stratification of different materials and represents a new frontier in the high and mid-range decorative ribbon industry.
Light, lightness, resistance, workability and applications never conceived before are the key factors of this novelty. The main features are:
appearance of a new material with intermediate sensations between a textile and a compact ribbon, with incredible and refined multicolour glares to be seized in full sun light, spotlight or LED;

both physical and visual lightness with unique transparencies, new tactile sensations, high loops steadiness, double face;

significant longitudinal and lateral resistance, it doesn't fray, also waterproof;

thickness 150 microns +/-5%, weight 55 g/sqm +/-5%.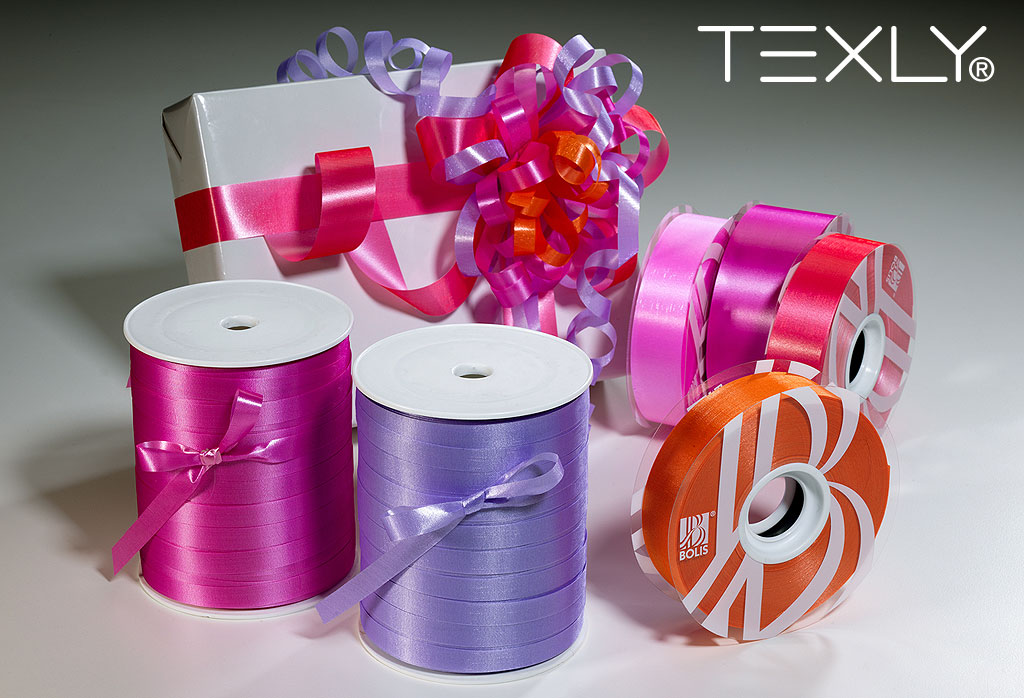 2018 BolisLife®
Resistant and environment friendly.
Made of natural renewable raw materials.
Valuing life.

The new frontier BOLISLIFE® is introducing a new generation of sustainable ribbons and gift wraps very respectful of the environment.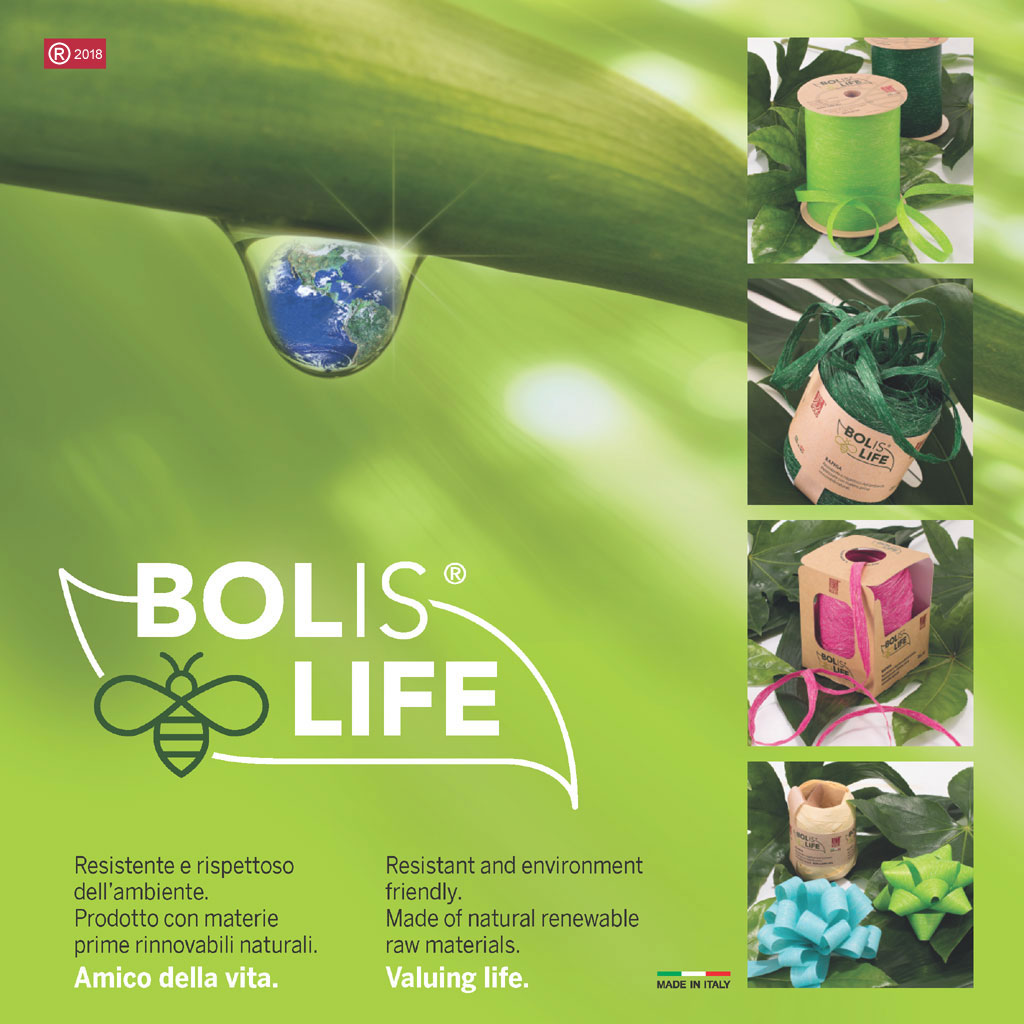 Over 20.000 catalogue products exported for more than 75% of global sales volume
Full coverage of customer needs as for qualities, experience, product mix, both domestic and international price.
Accurate knowledge in the private label market.
4 factories, 10 process plants, more than 300 machineries
In an area of over 30.000 m² employing about 100 people not including those involved in external logistics.
Production, environmental, logistics and ICT processes are performed by state-of-the-art industrial equipment.
Certifications
FSC® certified products available on request.